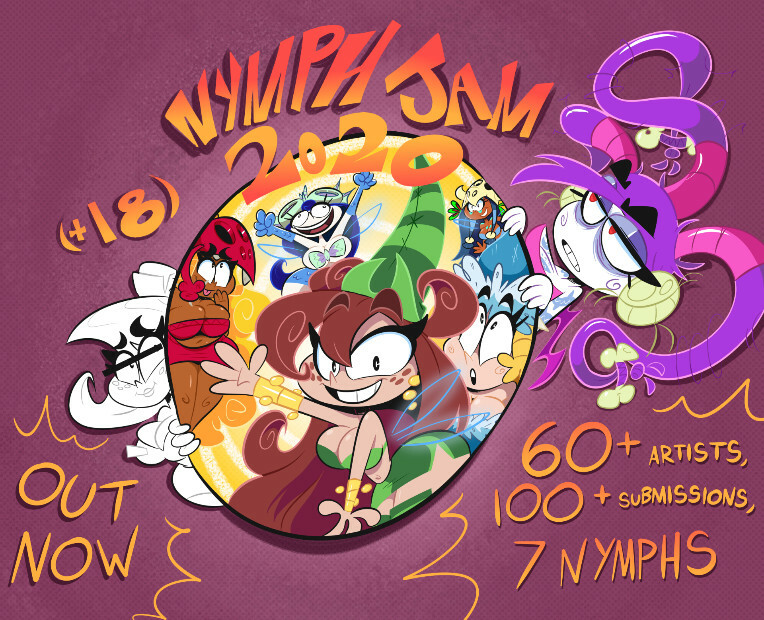 3 months in the making, the 18+ Nymph Jam 2020 Art Jam is finally out! Dedicated to the bodacious nymphs from Rayman Origins, and with 60+ artists and 100+ submissions, there's plenty to check out! From curvy pinups, saucy comic pages, bouncy gifs, and even a few videos!! It's been challenging to wrangle this all together, but I'm super proud to finally show you all of our hard work! Without the artists involved, none of this would be possible!!
Included here are 3 ways to view/download the entire Jam, from either: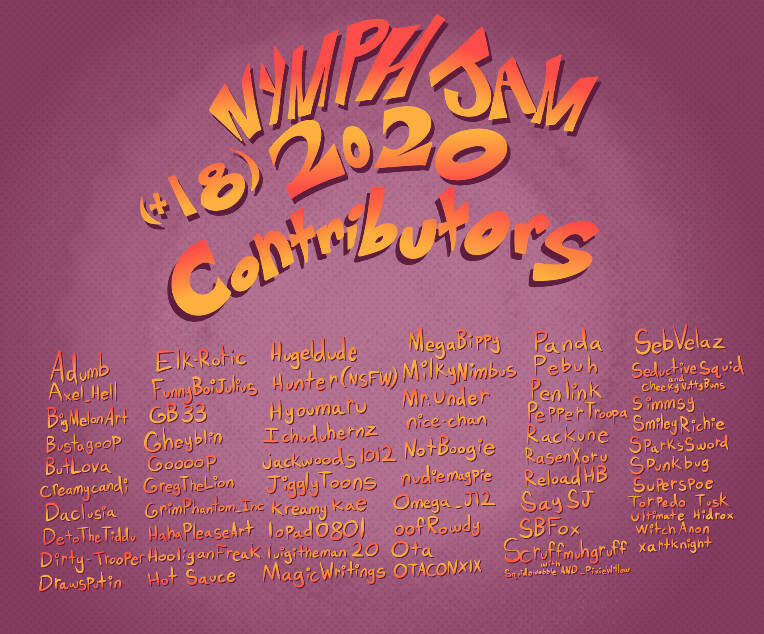 Thank you all so much to everyone involved!!